At 1:45 this afternoon, the New York Mets held a press conference outlining a plan for David Wright's 2018 season and beyond.  The press conference ended up being, essentially, a retirement press conference for one of the best Mets to ever lace up their cleats.  David Wright's body ultimately quit on him and would not allow for David to continue his career on the diamond.
What was announced was that David Wright would be activated on September 25th and would get one final start on Saturday, September 29th, at third base for the New York Mets.  One final hurrah for the captain.  The place will surely be packed and it WILL be emotional, you can bet on that.
Wright acknowledged that this was going to be it for his career. His body simply could not respond to the high levels of energy and movement required to play Major League Baseball.  He never officially said he was retiring, but mentioned that he would no longer medically be able to play.  The Coupons then chimed in (of course), stating that this was not about the insurance money owed to them if Wright did not play.  Every Met fan knows damn well that is a factor Jeff, stop insulting our intelligence!  That is another story for another day though, and personally, not one I want to talk about today.
Today, I simply want to acknowledge and respect one of the best New York Mets of my generation.  A Class Act to the end, Wright was the prototype franchise player and was all an organization could ask for, this side of Derek Jeter.  Never was a bad word uttered about David Wright around the league, both on and off the field.  Captain America, as he was later nicknamed for being selected as the captain of Team USA in the 2013 World Baseball Classic, was everything you wanted in a ball player.  One you could truly bring home to Mom and Dad and you would love for your daughter to date.  Oozing class off the field was only half the charm of David Wright.  He was also a HECK of a ball player on the field.
The seven-time All-Star was a borderline Hall of Famer.  He finished his career with a .295 average, 242 home runs, and 970 rbi.  Had he not had his prime years cut out from underneath him due to a PLETHORA of injuries, he would have easily had 300 homers and 1,000 rbis.  He also got the job done on the defensive side as well, with 2 Gold Gloves.  I will maintain that he was robbed of the 2007 MVP award, when he hit .325/.416/.546 with 30 HR and 107 RBIs (34 steals to add in there).
From Spinal Stenosis (same injury that ended Don Mattingly's career prematurely) to a shoulder impingement, to getting hit in the face with a fastball, Wright has literally seen and fought through it all.  He warmed up for hours before games in 2015 just to be able to contribute to the World Series run.  He has rehabbed for years to get back to the Major Leagues, but ultimately, what the heart and mind wanted was not aligning with what his body could give.  All Wright wanted to do is was come back and play one more game so that his daughters, who have never witnessed their father play a game in the Major Leagues, could see him play one last time.  On September 29th, Wright will accomplish that goal.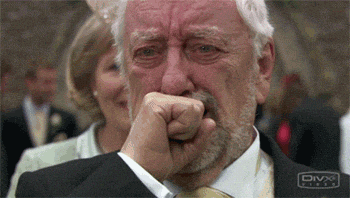 It got REAL dusty in my apartment today having to watch Wright go through his press conference.  He thanked everybody, from the Wilpons to the ladies working at the beer stand.  With tears pouring down his face, he bled Blue and Orange since his childhood, and was thankful to be able to play his favorite sport at what he proclaimed "a high level" (nobody will disagree with you there David).
Here's to David Wright, one of the best Mets to ever do it.  Re5pect the man that did it with class all the way to the end.  You will forever be in my Top 5 man crush list and one of my favorite Mets of ever.  I don't care if I sound like a fan boy.
Over and Out,
Mr. Glass-Half-Full
P.S. For at least an inning, Jose Reyes needs to be starting at SS beside Wright.  Give us Met fans one last bit of nostalgia before Wright hangs 'em up.  Just one last memory of what was and what could have been.