Phew. The Mets finally did it guys. They made the right move and averted disaster by signing their reigning Cy Young winner, Jacob deGrom.
This was a move so damn obvious, that the Mets couldn't even screw it up (much to the chagrin of Fred Wilpon, who was weary of a long-term deal). The signed their Ace to a 5-year, $137 million dollar contract. All the details are below.
Full no-trade clause
2024 club option
Can be worth up to 6/170
$10million signing bonus
$7M 2019, $ 23M 2020 $33.5M 2021-22, $30.5M 2023, $32.5M 2024
My dude Jake got PAID. Rightfully so. Van Wagenen said it all offseason, the Mets wanted to get this done. They were right up against the end of the timeline and REALLY made us Met fans sweat it out, as deGrom put a deadline of opening day on negotiations.
This is a win for a franchise that was DESPERATELY in need of one. When you have current Mets like Noah Syndergaard speaking out against management telling them to sign deGrom, you know things were getting testy. The Mets simply could not afford another bad PR move, especially when homegrown stars across the MLB were getting paid left and right.
Ultimately, former Cy Young winner Chris Sale's signing might have pushed this over the edge. There was a formatted structure on what deGrom's deal should look like for a player his age. Make no mistake about it, this is a risk, as the Mets are banking on deGrom to age well. They have been burned on long-term contracts before and pitchers are especially risky.
Guess what, sometimes, you need to take a risk. Especially when it comes to your own guys. Jake has been nothing but a model citizen since the day he put on a Met's uniform. He doesn't have a ton of miles on his arm, being a former shortstop throughout most of his younger years. No reason to think this can end badly for the Mets, right?????????????????
Lastly, want to finally give some kudos to Jeff Wilpon, who I continually kill on here. He spoke out against his father with BVW to get this deal done. Shocking to think that Jeff might actually be the better Wilpon to have going forward. Now, if Fred can move the fuck on, we're all set!
Mr. Glass-Half-Full Take: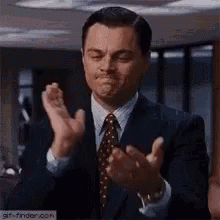 Season starts in 2 days. Everyone is looking great in the lineup and the pitching staff is healthy. Jacob is signed and ready to rock. A VERY successful offseason (hoping the Mets can sign one last pitcher for depth) leads us into the start of what I am praying is a healthy and happy 2019 season.
I am going to go out on the limb and project this team to win 92 games games and make their return the the MLB Postseason. What happens from there? Who knows. With this pitching staff healthy though, the sky is the limit, especially if Cespedes comes back.
Over and Out,
Mr. Glass-Half-Full
LGM