Remember when I was talking about this being "The Dog Day of Spawts" last week? Well, that all went out the window when The New York Rangers and Brooklyn Nets decided to go KGB on everybody and SPLASH the pot in Free Agency for their respective spawts.
They have put NY back on the map in just two days (on paper). Your boy Mr. Glass-Half-Full aka NY Spawts Guy is feeling MIGHTY good right about now.
Let's start in chronological order.
Broo(oooo)klyn Nets
On Sunday, both Kevin Durant and Kyrie Irving announced that they were taking their talents to New York. If you read that sentence to anyone prior to this offseason, one would have assumed you meant they were signing with the New York Knicks, given all the moves the Knicks had made to set them up for this offseason, and the fact that they played in the "Mecca" of basketball (MSG). No no no! In a MAJAH turn of events, the two superstars instead signed with the Brooklyn Nets. Big-man DeAndre Jordan will also be tagging along to provide the Nets with some much-needed depth in the front court and some good ol' fashion veteran leadership.
Kevin Durant, as you all know, will be missing the entire 2019-2020 season due to rupturing his Achilles in the last season's Finals. The Nets went out on a limb and took a risk by signing Durant to a 4-year, $164 million dollar deal, knowing full well that he would be missing the first year of said deal. That's a risk worth taking in my opinion for a player that, if he gets back to even 90% of what he was prior to the injury, is a consensus Top 3 talent in the NBA. The day Durant steps back on to the court for the Nets, they will instantly become one of the top contenders in the East (especially if Kawhi goes back out West). Durant has been, unquestionably, the best scorer in the league for the past decade and one of the best scorers the NBA has ever seen. You take this chance 10 out of 10 times.
KD has been shit on and trashed for the past couple of years because he joined the then-defending-champ Golden State Warriors to form the most recent Super Team. That is fair to trash him for, since he pulled the ol' "If you can't beat them, join them" move by going from the Oklahoma City Thunder to the Warriors after losing to the Warriors in previous years during the playoffs. KD now has the ability to cement his own legacy in Brooklyn. You just have to hope the ten-time All-Star can regain his form, because Achilles injuries have been known to end careers, especially during the later stages of ones career. With advances in modern technology and his level of income, I mean, there is no reason to think he won't come back at near 100%, right?! In all seriousness, KD is one of the best shooters the NBA has ever seen and his game doesn't revolve around a ton of explosiveness. I would bet that he can bounce back quite nicely in the later stages of his career.
Not to be upstaged, Kyrie Irving announced that he was also coming to Brooklyn along with KD. Irving is coming home to the Tri-State area, having grown up in West Orange, NJ and playing his high school ball at St. Patrick. Irving signed a 4-year deal, but for the low low price of $140 million dollars! To be fair, that is the going rate for a star Point Guard in today's NBA. God bless their parents for making them choose basketball!
The six-time All-Star is going to be counted on to carry the load next season until KD fully recovers from his Achilles injury. Coming off a tumultuous 2019 season, Irving should be looking to bounce back and prove all the doubters wrong. Kyrie is a weird dude (Flat Earther) and has been known to be a bit ornery when it comes to the media, so it will be interesting to see how he handles the NY media if/when things aren't going great. The Celtics totally collapsed with a talented team that added Irving last year, so, there has been a lot of talk about how much of a cancer Kyrie is. He didn't exactly leave Cleveland on the best terms either, so this is all not without merit. The hope is he was trolling us with the flat-Earth shit and he gets down to business this year. Again, this signing is a gamble, but a very good gamble if you are the Nets. Kyrie will only turn 28 next year, which is crazy to think about, given how long he has been on the national scene. Feels like just yesterday he was carrying LeBron to victory in the 2016 NBA Finals, hitting one of the biggest three pointers in Finals history. (Had to do that for all the LeBron stans out there. Sorry I'm not Sorry.).
Lastly, DeAndre Jordan will be coming along as the third wheel to provide some good times and good depth at the Center position. He has bounced around the league for a while now, and even though he isn't quite what he used to be during his "Lob City" days in LA, he can still throw down dunks and grab a helluva lot of boards. Jarrett Allen will have some much needed help in that department, as the Nets were constantly being out-rebounded and out-muscled down low last year. Jordan will be a great mentor for Allen, who can learn a thing or two from the cagey vet.
The rest is up to you Kenny Atkinson. You have some serious pieces added to a nice young core that consists of of Joe Harris, Spencer Dinwiddie (will be huge if Kyrie's knee acts up), Caris Lavert, Rodins Kurucs, and the newly drafted big-man, Nic Claxton. 2021 is going to be LIT (fire emoji)!
Also, in moving D'Angelo Russell to the Warriors (good move by both teams) in a sign-and-trade deal, the Nets got back a future protected 1st round pick. Not a bad start to the offseason for Da Gawd Sean Marks, the mastermind of this epic turnaround for the New Jer……Brooklyn Nets. I am certain that all of the hipsters will now come running to Barclay's to support the team (rolling eyes).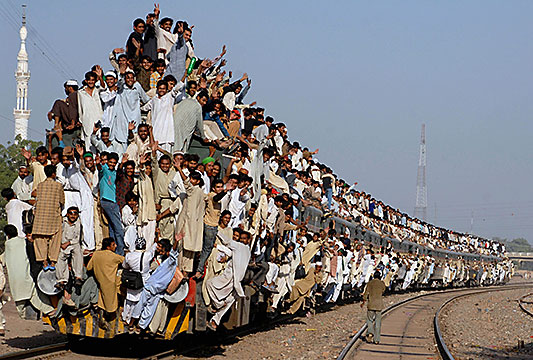 New Yawk Rangers
Our Blueshirts weren't going to let the Knicks ineptness stop them from getting a big name of their own to MSG. Welcome to New York Artemi Panarin! The Bread Man (Panarin sounds like Panera, DO U GET IT!?) was being rumored to be a Free Agent signing for the Rangers for some time now. Well, it seems like we all spoke it into existence folks, because our savior has arrived!
Panarin is the bonafide scorer the Rangers have lacked since the likes of Marion Gaborik (for a brief stint). Panarin has a mere 116 goals under his belt in just four years. For those counting at home, that is probably not too far off the mark of all the goals the Rangers have scored over that same time period. Having also played in the playoffs in all four years of his NHL career (9 goals and 26 points in 27 games), Panarin has shown that he can make plays when the pressure is on. Artemi just produces, and his fancy stats (Corsi and whatnot) back up the notion that he controls the pace and play when he is on the ice.
For a team that has had a ton of grit but lacked goal scoring skill at the forward position over the past decade, Panarin is a welcome sight on Broadway. In free agency, it was rumored that Panarin was deciding between the Islanders and Rangers, and while he signed for big bucks ($11.5 mill a year over 7 years), it has been reported that he took less money to come to Manhattan to play at MSG. I don't know if it was El Prez, John Davidson, who had a relationship with Artemi in Colombus, or simply because the lights shine a little brighter at MSG, but I love that Artemi chose the right Blueshirt. Throwing salt in the wounds of Islander fans, who thought they were getting Panarin as of last weekend, makes this signing all the better.
With this signing, the Rangers have absolutely fast-forwarded their rebuild and have put a contending roster in front of our King, Henrik Lundqvist. They have a few more decisions to make on Kreider, Buchnevich and several others, but you could not have asked for a better start to the offseason as a Rangers fan. We are finally seeing the light at the end of the tunnel after the organization told us they would be rebuilding two years ago. By finally, I mean it came quick AF and you could not have done a better job turning things around Jeff Gorton. Take a fucking bow!
Mr. Glass-Half-Full's Take:
This is the shit I live for people. Hope springs eternal during some offseasons, but with NY Spawts being in the dumpster for so long, we needed this. With the Nets and Rangers looking to be headed in the right direction, and hopefully the New York Giants not too far behind, the tide is turning for this city.
The Rangers and Nets went through rebuilds (the Nets went through a tougher one than the Rangers) and have each turned things around the right way. Time will tell what the end product will look like, but both teams have put themselves in position to be contenders for the foreseeable future.
I couldn't be more ecstatic for each organization's outlook for the next few seasons and look forward to seeing them turn things around. I am not going to say we are looking at two dynasties in the making, but it sure AF feels good to think about!
Now if we can just pass the rebuild memo on to the Mets, that would be great.
Stay Up,
Mr. Glass-Half-Full