It was just over a month ago, when I told you guys that the Mets had a chance to get back into this thing. To the Mets credit, they went out and did what they needed to against the softest part of their schedule. The went on a tear and won 15 out of 16 games in late July/early August to put themselves in position to make the playoffs.
You can knock them for bottom-feeding to get back into the race, but is anyone going to think about that if they take this to the next level and make the playoffs? The answer to that, is an emphatic NO. You still need to go out, pitch well, get timely hits and win on the road. The Mets did just that.
The team sat at 44-51 when I last checked in with you on July 18th. Since then, they have gone 20-9 and jumped over 5 teams in the NL Wild Card chase. They have trimmed the deficit for the 2nd Wild Card spot to just 2 games (4 games from the #1 WC spot and hosting the play-in game). Raise your hand if you saw this coming.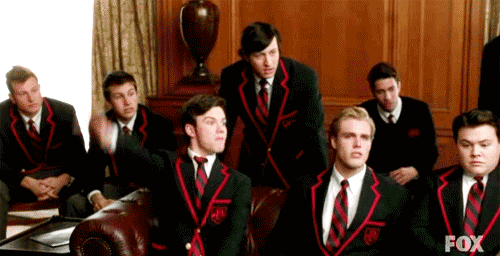 So, how did we get here? Well, a lot of it has to do with the Mets biggest strength (Pitching) acting like one. The New York Met pitching staff currently holds the 2nd lowest ERA of any team in the Majors since the All-Star Break. This is not a "small sample size" thing either (34 games).
All of the starting pitchers have picked up their game. Jake has looked like Jake and is having visions of getting into the Cy Young race for a 2nd straight season. Noah Syndergaard is trying to make his Thor nickname stick. He has pitched great lately. Steven Matz and Wheeler have contributed, but have been less consistent. We are still waiting on the Marcus Stroman trade to pay dividends, but he hasn't been bad either. All in all, the Mets boast the best starting 5 in the league right now, and will typically have the pitching advantage in every series. If Stroman finds his footing, look out.
The much-maligned bullpen has had the biggest turnaround. With th return of Justin Wilson and Luis Avilan, the pen has been fortified and that has given Mickey Callaway more options. Jeurys Familia has finally started to pitch like the guy Brodie thought he signed earlier this offseason. Seth Lugo has continued to be a dominant force. Also, the Brad Brach signing. BIG kudos to BVW for bringing in a veteran talent like Brach and hoping he could turn it around. The dude has been an absolute revelation for the Mets since joining the team and has really had a hand in solidifying the pen.
The last remaining key is Edwin freakin' Diaz. The Mets bullpen can go from good to great if Diaz can turn his season around and be the guy BVW envisioned he was getting when he made the trade we do not speak of (but I just spoke of). Old Phil Regan and Jeremy Accardo (new pitching strategist) have seemed to gotten the best out of this pitching staff since taking over, so the hope is that they can do the same with Diaz and get him back to the form that made him one of the most dominant closers in the game last year. A little bit of success and confidence can do wonders for young Edwin too. All will be forgotten if he can have a monster end to the season.
The lineup has kept doing what it needs to do to win games. It's been led by homegrown talents Pete Alonso, Jeff McNeil, Michael Conforto, and Amed Rosario. Outside of Conforto, there were question marks about all of these players heading into 2019. All these guys have done since then is CRUSH any remaining questions about them and they have all cemented themselves as part of the Mets young core moving forward. Wilson Ramos has also shown that he is still considered one of the best hitting catchers in the league. I would also be remiss to not mention J.D. "Just Dingers" Davis. What an absolute steal that dude has been. JD has been a key piece to this lineup and one of the better hitters in the whole league since the All-Star Break.
Pete Alonso is well on his way to winning the NL Rookie of the Year, setting the NL home run record with 40 home runs (1 shy of tying the Mets single season Home Run record), and with 38 more games to go, he has his sights set on breaking the 50 home run mark. The Big Polar Bear has been UNREAL. Jeff McNeil, well all the All-Star has done is led the league in hitting for most of the year. He has added pop to his game and with his versatility in the field, he has been one of the team's MVPs this year. Amed Rosario was a guy Met fans were still questioning as recently as June this year. Well, we can firmly say that he has proven all the doubters wrong. Rosie is batting .291/.329/.452, and along with his much-improved defense, he is showing why he was a Top 5 prospect coming into the Majors. It's been beautiful to watch the young man flourish right before our eyes. Lastly, Conforto keeps doing Conforto things and is posting his 2nd straight monster 2nd Half. He is well on his way to setting career highs in Home Runs and RBI's. The guy is a perennial 3 WAR player and NEEDS to be signed long term ASAP. BVW, eyes lookin' at you fella!
I want to also give Mickey Callaway and Brodie Van Wagenen some shout outs. They have taken a whole lot of shit from Mets fans and the national media over the course of the year (rightfully so, most of the time) . I still contend that Mickey does not know what he is doing out there and is a pretty bad in-game manager. However, I can't doubt that he has rallied this team and kept spirits up when things were looking very bad a short time ago. There is something to be said about a team playing hard for their manager. This Mets team could have quit long ago, but Mickey kept the group positive and playing hard and they have gotten back into the race because of that.
BVW's offseason looks a lot better than it did just two months ago. Ramos has started to hit, Wilson, Familia, and Avilan have been a huge contributors to the bullpen's turnaround, and JD has been one of the team's best hitters for the last month or so. His mid-season acquisitions of Joe Panik, Brad Brach and Marcus Stroman have been key to the Mets getting back into the race here. Also, it doesn't get mentioned enough, but BVW's belief in this team, and sticking to his guns at the trade deadline when he could have sold off major pieces, needs to be commended. BVW took it on the chin for most of this season, and will continue to do so for "the trade we do not speak of but I have spoken of it twice now", but he has come out the other end of his rookie GM season looking a little bit better.
The Mets have done a ton of work to get back into this thing, now they have to prove they belong. The schedule amplifies in competition BIG time starting this week when the Cleveland Indians, Atlanta Braves, and Chicago Cubs come into town for a nine-game homestand. This homestand can make or break the Mets season, and they are currently suffering through some big injuries (McNeil and Davis are the most recent to his the DL). They absolutely need to tread water during this tough stretch until they get some guys back. If they do, it could be a September to remember.
Mr. Glass-Half-Full Take:
YIKES. That's about all you can say when looking at the Mets next 18 games. It is an absolute gauntlet and, as I mentioned earlier, has the chance to make or break the Mets 2019 season. They fought so hard to get back into the playoff race, but there is NO rest for the weary here.
The team got a much-needed off day yesterday and have a monster series with the Indians (the only team with a better ERA in the 2nd Half than the Mets have) to kick this thing off. Reports are getting better about our walking wounded, as Brandon Nimmo has finally begun rehab games, the once-thought-of-as-dead Jed Lowrie has started to get closer to rehab games, and Jeff McNeil and Robert Gsellman are expected back this weekend. Praying for good news on J.D. Davis, who has missed a couple games now with a calf injury and didn't look great when running the bases on Sunday.
The Mets simply need to tread water and stay with 3-4 games of the Wild Card during this brutal stretch until they start getting these guys back. It is going to be up to the studly starting pitching and Conforto, Rosie, Alonso, and Ramos to put this team on their respective backs and carry them through this stretch.
I hate to say this, but you just "Gotta Believe". I know, its corny AF and so Mets cliche, but it doesn't make it any less true. The Mets have finally given us fans some hope and a meaningful start to September. That is much more than most of us thought was possible just a month ago.
Let's rock out Citi Field like we have been as fans for the past couple of series, because the Mets BIGGEST advantage coming down the stretch is playing 26 of their last 38 games at home. That is more home games than any of the competing teams in the Wild Card race, and the Mets have played great at home all season long (34-21). Let's fuck around and make the playoffs boys.
#LFGM
Best,
Mr. Glass-Half-Full