It wasn't a pretty W, but the New York Giants got the job done Sunday. They evened up their record to 2-2 (just like almost every other team in the NFC). The Giants took to the field at Metlife and beat a team they were clearly better than. I haven't been able to make a statement like that in a long time, and that in itself marks progress for the rebuilding New York Football Giants.
Whenever you have a chance to kick an NFC East division opponent when they are down, you have to do just that. The Giants are more talented, and that was evident on Sunday. The Redskins look like a bottom three football team in the NFL, and there might not be a franchise that is in more disarray. You just hate to see it….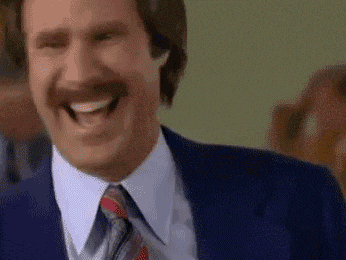 Having said that, it wasn't a pretty win. Good thing about wins though, they never have to be pretty. The Giants needed to come out of the first four games on the schedule at a minimum of 2-2 to have any chance at a positive season. Things were looking bleak at 0-2, but with Shurmur's insertion of Danny Jones at quarterback two weeks ago, and some improved (simplified) defense, the Giants are back on track.
On offense, the Giants moved the ball well against a tough Redskins defense, that was "led" by one of the Top (paid) Safeties in the league, Landon Collins….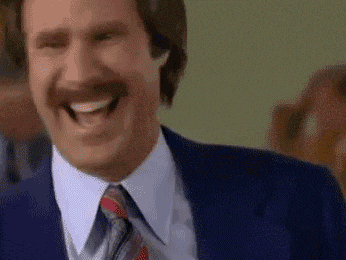 The Giant offense had four turnovers (2 fumbles by Gallman and Hilliman and 2 INTs from Jones), so that absolutely needs to get cleaned up going forward. The rookie mistakes from DJ I can live with. I thought Jones played well and was still making the right reads throughout the day. The dude just goes through his progressions like a five-year vet out there. The interceptions were cases where the ball came out a little too late, but they were not terrible reads. DJ will learn from these mistakes, as the young man rarely makes the same mistakes multiple times.
DJ's accuracy was a bit off Sunday as well, but he worked through some issues and managed to rebound nicely after throwing those interceptions on back to back throws. In fact, on the very next drive, DJ led the Giant offense down the field to score points right before Halftime and extend the lead back to 14 points. That is the type of "don't give a shit" attitude you love to see out of your quarterback. It's the same type of attitude Eli had and what made him a great Giant quarterback. You are going to throw picks in the NFL, but you need to learn from them and move on. DJ continued to extend drives and make several plays with his feet to march his team down the field. You just never used to see like the one below out of a New York Giant quarterback.
The offense as a whole played well enough. Wayne Gallman had a nice day, both on the ground and receiving, in his first start filling in for the injured Saquon Barkley. Both he and Hilliman need to keep the ball off the turf though. Fumbles, as a running back in the NFL, are a quick way to ride the pine for the rest of the game/season.
Other than that, it was simply a workman-like approach for the offense that did not have to do a ton, pitted against an inept Redskin offense. The Offensive Line played okay, going up against a tough Redskin front seven. Remmers and Solder bounced back nicely, so that is something you like to see, especially with the Vikings coming in next week.
Speaking of bounce-backs, the New York Giant defense had their best game of the season by far. The pass rush showed up for a 3rd straight game (three 3 sack games in a row), and that helped the secondary play a simple and aggressive screen that led to four interceptions (1 from Keenum and 3 from Haskins). Janoris Jenkins (2 INTs), who was coming off his worst start as a New York Giant, had a great performance on Sunday. Deandre Baker had his second quiet game in a row, which is a huge positive for a rookie defensive back. They are simply not throwing the ball his way anymore. Dexter Lawrence looked like a man amongst boys out there Sunday, continually pushing the pocket in pass rush and stuffing the middle against the run. We have ourselves a stud at Defensive Tackle folks. The people who claimed he was only a two-down run-stuffer look pretty foolish right now.
There were two negatives on defense, that I saw. The biggest negative was the loss of Ryan Connelly, who was having a great game and was starting to look like the best linebacker the Giants have had in a long time before tearing his ACL. REALLY pissed about this. Praying that this young man can rehab well and come back strong in 2020, because he was an absolute find in the 5th round for Getty and Co. and one of the best players on that side of the ball the last 2 games. Injuries happen, but the Giants really need Ogeltree and Tae Davis back now, as they are incredibly thin at Inside Linebacker. David Mayo played a lot Sunday, mostly because of Connelly's injury, and played well. That was positive.
The other negative was slot corner, Grant Haley, struggling mightly. Seems like teams have been going after him all season long, and he was beat twice by Quinn, but Keenum simply overthrew walk-in touchdowns both times. He is playing the run well, and sticks his nose in there a bunch, but he has been getting beat badly in the passing game (12 receptions allowed on 15 targets). Teams are not going to go away from that matchup until Haley proves himself. If he can't look for Julian Love to get more PT (would it kill Bettcher to get him and Ballentine some reps?).
All in all, a great bounce-back performance by the defense and James Bettcher. Bettcher simplified the scheme for the defensive backs, and you could tell (keeping Baker and Jenkins on their respective sides of the field instead of moving Jenkins was a big change). I couldn't end talk about the Giant defense without mentioning Jabrill Peppers. Peppers had his breakout Giant performance and put the game away with his interception return for a touchdown in the 2nd Half. He made multiple plays on the ball and seemed to be all over the field last Sunday. He even managed to talk some trash to Landon Collins, saying he was the best #21 that has played for the Giants. BURNED!
Gettleman's moves continue to look better by the day. Landon Collins was completely invisible, much like he was for most of the past two years in Blue, and was seen trailing in coverage (as usual) multiple times. The Redskins will be stuck with that albatross of a contract for a very long time and will receive average Safety play for it. Dan Snyder going to Dan Snyder. Peppers, Ximines, and DLaw continue to pay dividends for the Giants, and the Giant offense doesn't appear to miss Odell much at all. Now the Offense gets Golden Tate back and should look even better once Barkley steps back on the field in a couple of weeks (already has his walking boot off after one week; guy is just a SPECIMEN).
Now, comes the hard part for the New York Giants. The Minnesota Vikings come into down Sunday after a BAD division loss to the Bears. After that, the Giants go to New England to play Brady and the Pats on a short week. The next two weeks are going to be a great litmus test to see where the Giants actually stand against two of the leagues better teams.
Strap up boys!
Mr. Glass-Half-Full's Take:
If you told Giant fans we would be sitting at 2-2, tied for second place in the NFC East and one game behind the Cowboys, I think many would have called bullshit. Here we stand though, and with Daniel Jones at the helm, the New York Giants look like a energized team with pep in their step.
The Redskins are a bad team, no doubt. You still need to put up the W's though, no matter who your opponent is. It's all about when you play teams, and the Giants Week 3 victory looks even better against a Tampa team that put an absolute WHOOPIN' on the Rams last week.
My very early take on the Haskins vs Jones debate is that it's not even close. The Giants seem to have made the right choice, and Haskins looked like in over his head in his first NFL appearance. Way too early to make a call on this, and the Skins are a shit show, so part of me feels bad for Haskins, but I feel great about the decision at this moment. I don't know exactly what it is about Haskins, but I hate his body language and attitude so far.
Gettleman, Shurmur and Bettcher are riding high right now. The real test comes in the next 2 weeks though, so let's see what this team has. The Vikings and Kirk Cousins do not look like world-beaters so far in 2019, and with it being the home game, it would be AWESOME to steal this one. Mostly, I just want to see the Giants stay competitive in this one and leave it all on the field. DJ will have his toughest test yet against Mike Zimmer and his ferocious Vikings defense.
Go Big Blue.
Give 'em Hell,
Mr. Glass-Half-Full