The New York Giants were not supposed to put up a fight against the New England Patriots on Thursday Night. Going into the game, where Vegas made the Giants THE biggest underdogs in TNF History, the Giants were expected to wave the white flag before the game even started. Many Giant fans went into the game with a defeatist attitude, hoping that poor Daniel Jones didn't get his feelings too hurt because he was sent into Foxborough to die with no offensive help (much like every Saturday for DJ at Duke).
Well, fortunately for us, Daniel Jones and the New York Giants aren't baby back bitches. They put up a SOLID fight against the best team in the league, on a short week in New England. Jones went up against the greatest defensive mind this sport has known and predictably had his "rookie game". A "Welcome to the NFL" game, so to speak.
Coming into this game, the Giants were missing three of their top offensive weapons in Saquon Barkley, Sterling Shepard, Evan Engram and Wayne Gallman (backup to the best RB in the league). Most should have expected a tough game against the #1 ranked defense in the league. Jon Hilliman and Elijah Penny predictably struggled to mount any sort of running game (Hilliman also fumbled for a 2nd straight week; that fumble was taken back for essentially the game-ending score). What you hoped to see, were some flashes of great play from our young Franchise QB. I believe we saw that, despite the 3 INTs.
DJ continually battled and made a handful of very nice throws through the game, despite ridiculously tight windows to throw into. Next Gen stated that DJ had made the most tight-window throws (receivers with less than a yard of separation) of any QB over the last two years. For a rookie, you love to see that he doesn't shy away from any throws. What he probably SHOULD have shied away from was throwing at Stephon Gilmore, who might be the best defensive back in the league. DJ went after him time and time again, with no success. Again, this should be a teaching point for him.
What I didn't expect, was the defense to put up such an admirable effort. James Bettcher and the Giants defense needed this confidence booster in the worst kind of way. They got after Brady and made him feel uncomfortable. If they can just clean up the missed tackles, this defense can be be perfectly average the rest of the way (maybe slightly-above average). You can tell they are 2-3 dynamic pieces away from having a pretty good unit in the near future. I expect 90% of the resources the Giants have available this offseason to go towards that defense.
The Giants won in the trenches against the Pats. The offensive line protected Jones well for most of the game and the defensive Front Seven got after Brady and shut down the Pats running game, for the most part. This bodes well for the future and both of those units deserve major props.
GIF Thoughts on Key Players from Thursday
Daniel Jones
Golden Tate and Darius Slayton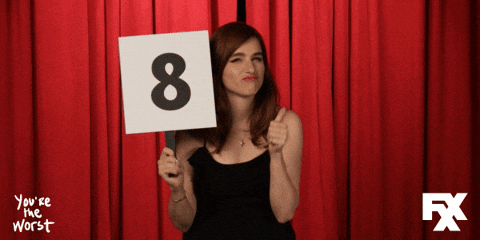 Lorenzo Carter and Markus Golden
Jabrill Peppers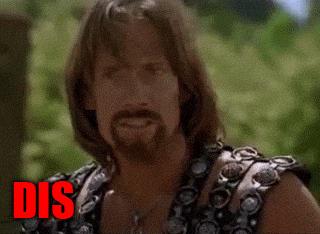 Grant Haley and Antoine Bethea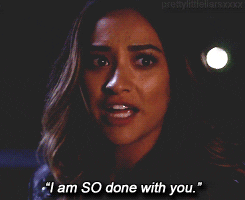 Jon Hilliman
Mr. Glass-Half-Full's Take:
Really hard to be disappointed in last night's performance. The Giants weren't given a shot in the game, and if not for several stupid mistakes (punt into the back of Stupar's head taken back for a TD; Hilliman fumble on a screen taken back for a TD), went toe to toe with the best team in the league. Hard to ask for more than that, and if you were expecting more…..fuck off with your unrealistic self.
As I said earlier, all I wanted to see from Daniel Jones (and the team as a whole) was flashes of good/great play. I wanted the Giants to make Belichick and Brady worried, even for just a little bit. They did just that last night.
Daniel Jones is a smart kid and he will learn from a game like last night. Nothing I have seen over the last 4 weeks has made me think any less of DJ. I am confident that he is our guy and the franchise QB of the future.
The defense should gain confidence from a performance like last night's. There are a lot of good things you can take from last night, coupled with some bad things this team can work on (can this defense EVER learn how to tackle or defend a damn crossing route?!). This pass-rush and some rookie development has me excited to watch this unit progress throughout the season.
Week 7 was always the week I was targeting for Saquon to come back, and it looks like all signs are pointing to that being true. Hoping that with an extra 10 days rest, that at least two of Shepard, Engram and Gallman can also come back to help this offense.
Come home refreshed and healthy and beat the Cardinals next week at home. Then go on the road and beat the Lions and you are looking at a 4-4 record heading into a monster Monday Night game on November 2nd versus the Cowboys at home. Believe it, and it will happen.
We Good,
Mr. Glass-Half-Full
Go Big Blue
P.S. Go out and sign Deone Bucannon. Former Cardinal who excelled under Bettcher at Linebacker. He can run and cover and knows his system. Recently let go by the Bucs due to them getting draft compensation back without him on the team. It all makes too much sense.