The New York Football Giants simply cannot be counted on. I can only speak for myself, but going into this Arizona game, I was confident that the Giants were going to take care of business, against a lesser talented team that was coming across the country for an early game. When you have a young team that is middle-of-the-pack (at best) talent-wise, you can lose any game in the NFL. The Giants proved that last Sunday.
The Giants were 3-point favorites heading into Sunday's game, but ultimately might have been caught looking ahead to the tougher part of their schedule. The Giants run defense was a no-show (Chase Edmonds ran for 126 and 3 TDs; all TDs were over 20+ yards a pop) and the offense slept-walked through the first quarter. The result of that was a 17-0 start for the Cardinals. The Giants are not nearly good enough to overcome such deficits. This game was lost in the trenches, where both the offensive and defensive lines got out-worked.
The offense and defense finally woke up, but a sloppy game ended with the Giants losing a much-needed game 27-21. Even with that terrible start to the game, Daniel Jones was given the ball back with 2 minutes left and a chance for a comeback victory. It was not to be, as the offensive line, combined with Pat Shurmur dubious play-calling, doomed the Giants for good.
This shit with Pat Shurmur is starting to get old too. He is constantly losing timeouts due to challenging Pass Interference calls that have not been overturned throughout the league all year. His play-calling lacks imagination and rarely are we out-scheming the opponent on either side of the ball. James Bettcher got his lunch eaten, yet again, by the opposing team. Kingsbury simply spread the Giants defense out all day and ran the ball at will on this Giants defense. Before the Giants defense could adjust, the game was effectively over.
Lastly, while I did not think Daniel Jones played "well", I do think he outplayed this year's #1 pick, Kyler Murray. What Daniel Jones needs to fix, and he needs to fix it QUICK, is his internal clock in the pocket. Twice in back-to-back weeks now, Jones has held on to the ball a second too long, and it has allowed defenders to come in and strip the ball away from him or force an interception. This is all part of being a rookie in the NFL, so I am not worried yet. It is just something he needs to start learning from sooner rather than later.
This is especially true when your Left Tackle is getting beat time and time again. My man Nate Solder is truly making us think about Ereck Flowers again, and that simply cannot be the case when you are making as much money as he is. Remmers has not been much better on the right side, so our tackles are not doing our young QB any favors out there. Solder needs to get things turned around quick (this is the time he turned his season around last year), or he will be on the Cut Block come next year.
I thought Saquon looked rusty and hesitant. That is by NO means a knock on him, as he missed 3.5 games and coming off a High-Ankle sprain in record time, you could expect some hesitancy. Even on an off-day, Barkley ran for 72 yards at a 4-yard-per-carry clip and a rushing touchdown. There are better days ahead.
In the end, the Giants blew a massive chance to get back in the division race and make something of this season. Our coaches were out-witted and inspire ZERO confidence to this fan base right now. I never thought there was a chance Shurmur could get fired at the end of this season, but if he doesn't start showing some improvement soon, we may be on to a our 3rd coach in 4 seasons. That is NOT the Giant way.
Without further ado, its time to get GIFFY Wit' It.
Daniel Jones
Saquon Barkley, Golden Tate, Deandre Baker and Janoris Jenkins
Evan Engram
Offensive and Defensive Lines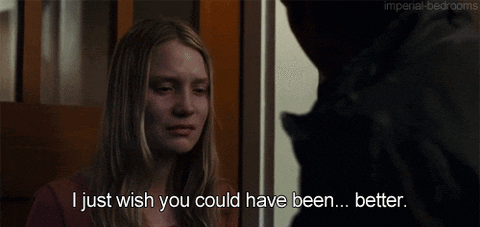 Pat Shurmur and James Bettcher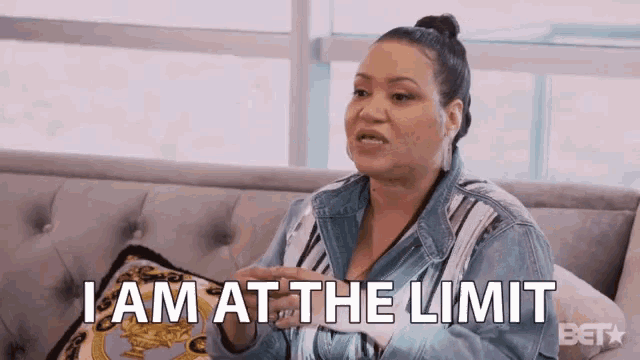 Mr. Glass-Half-Full's Take:
As I mentioned before, the Giants blew a big opportunity last weekend. I am upset. Having said that, I do not think they played a terrible game. You just can't get down 17-0 at home before waking up.
Shurmur and Bettcher's seats are starting to get hot. I have defended both throughout this last season and a half, but at some point, we need to start seeing something positive. The more this team loses, the more I can't live with Shurmur's face in post-game press conferences and his total lack of energy.
The Giants have a big game this Sunday against a very tough Lions team in Detroit. If they can pick up a win there, they will go into their Monday Night game against Dallas with some pride and something to play for. Another loss in Detroit, and that loser mentality that has hung around this franchise for the better part of this decade will set in.
Don't let us quit on you boys. Give us something to root for . I do not want to see an empty Metlife for all of November and December again.
UPDATE: The Giants have signed Deone Bucannon. Linebacker that used to be able to run and cover and was a stud for Bettcher back in Arizona. Lobbied for him a couple of weeks ago when he was cut from the Bucs. Very good and sensible pickup from Gettleman. Low-risk, high-reward and is better than throwing David Mayo out there. Done with that guy.
Later Gators,
Mr. Glass-Half-Full