The New York Giants lost to the Detroit Lions on Sunday, which marks the team's 6th loss in 8 games this season. In what many were hoping was a year the Giants took a step forward and progressed, the Giants appear closer to another Top 5 pick than the playoffs. It ain't pretty.
I should be pissed about this. I should be calling for Pat Shurmur and James Bettcher's head (not totally against the latter). I thought this team had a real chance at getting to 7 wins before the start of the year. Things are not going according to plan and now I look like a damn fool (not the first time; and certainly won't be the last).
However, I found myself in a decent mood after yesterday's lost. Yes, Nate Solder sucked a ton of balls again (2 more sacks allowed and SEVEN on the season now. SEVEN.). Yes, the defense couldn't get off the field on a 3rd and long to save their lives (Bettcher should keep playing his Defensive Backs 10 yards off of the opposing Wide Receivers because it's worked ZERO times). There were penalties that could have cost the Giants the game. There was Grant Haley, continually getting burned in coverage for what felt like the 8th Sunday in a row.
You know what? That all didn't seem to bother me. Why you ask? How could I sit here and be okay with a 2-6 start and watching the Giants season effectively be Cuncelled by November for the 3rd season in a row?
It's because of how the young core of this team performed. For me, this season was always supposed to be about progress. Some look at the team's record when trying to evaluate progress, and tend to dismiss the contributions of certain players when a game ends in a loss. Not this guy. Nope….Couldn't be me!
Do I enjoy this shit? Hell no. I can't stand that the Giants are stacking up L's. When push comes to shove though, this team was ALWAYS going to need another Bottom 10 finish (and Top 10 draft pick) to solidify its young core. It's the dirty secret that no fan wants to admit to themselves after seeing losing season after losing season in a rebuild. With the way Dave Gettleman has been drafting the last two years, if he could bang out one more like that, this team would be well-stocked heading into 2020. This was always a Three Year Plan.
As I speak, Gettleman may be trading away vets to load up on draft picks for 2020. This is a Quarterback-rich draft that the Giants MAY find themselves in a Top 5 spot for. When you don't need a Quarterback, that's a spot many teams would envy.
The reason why the Giants are not in need of a Quarterback, is because DJ Swag aka Danny Dimes aka Danny fookin' Jones is showing some SERIOUS potential. That, my friend(s), is one of the main reasons why I did not come out of last week's game too angry. DJ put on a fucking show, finishing 28-41 with 322 yards passing and 4 TDs (0 INTs). He became only the 2nd Rookie ever to throw for 4 TDs, 0 INTs and 300 yards passing. He joined joined Dak Prescott (gross) as the only rookie quarterbacks to have two games of at least 300 passing yards, two touchdown passes and zero interceptions in NFL History.
Yes, he lost another fumble. He is going to need to learn when to just take the sack and live to fight another day. You don't always need to try to make a play. You know what though? He just keeps battling no matter what is going on around him. No matter how many times Ereck…sorry Nate Solder tries to get him killed, he keeps getting up and pushing the ball down the field. Keeps trying to make plays. The kid is taking his lumps, but showing some awesome stuff along with those lumps.
Despite the loss, Jones showed me all I needed to see to know that this franchise's future is in good hands with #8. He wasn't the only youngster contributing either. Saquon got back to looking like Saquon, after looking a bit rusty last week from a long injury layoff. He was shakin' and bakin' his way to 143 total yards. Fifth Round pick, Darius Slayton, had his coming out party, with two deep touchdown catches. Starting to feel like this kid might be the answer at the #2 WR spot. DeAndre Baker fared well in a tough matchup against Kenny Galloday, one of the better young wideouts in the league. Dalvin Tomlinson (3 tackles; 1 sack), BJ Hill (90.4 PFF Grade), and Lorenzo Carter (3 tackles; 1 sack) all showed good impact on the Front Seven on defense.
These are the things I am looking at going forward folks. Yes, it's looking like another long, losing season. There are bright spots to be seen though. High-priced vets like Janoris Jenkins, Alec Ogeltree (God willing), and Nate Solder (I'll drive his ass to the airport) may all soon be out the door with the trade deadline coming up this week. The Giants will see what they have in their rookies behind them and have considerable money to spend along with additional draft picks for the 2020 season. That was always the goal, and with a young core that seems to be stabilizing even through the losses, we need to keep our eye on the prize.
GIFFY THOUGHTS
Daniel Jones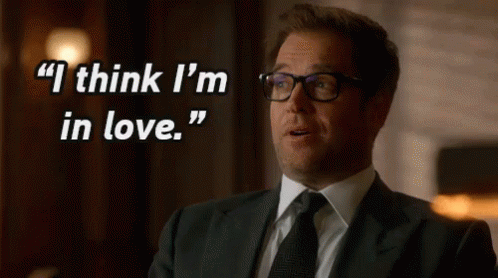 Saquon Barkley and Darius Slayton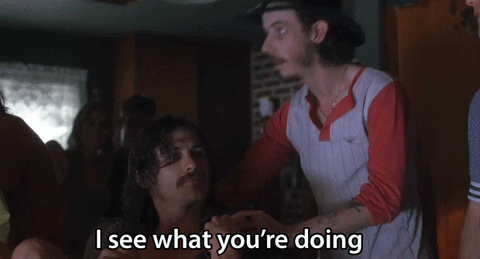 Nate Solder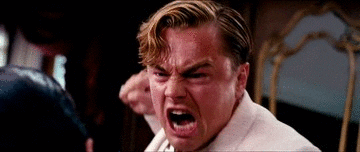 Referees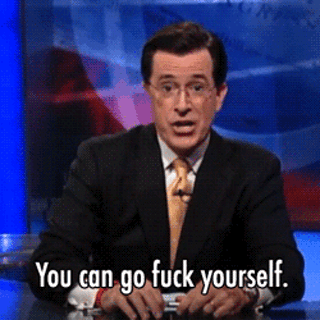 Update: The Giants traded their 3rd Round pick in 2020 and 5th Round pick in 2021 for Leonard Williams. Williams was the 6th overall pick in the 2015 draft, and after two promising seasons to start his career, his play has since fallen off a cliff. This coincided with the overall talent on the Jets defense also taking a nose-dive, so the hope is that the 25-year-old simply needed a change of jerseys (wouldn't blame him for wanting to get outta that awful Green) while not having to change his place of residence. Hopefully, playing next to Dexter Lawrence will help free him up for a monster 2nd Half and help him realize his immense talent. The dude is already the best pass-rusher the Giants have on the interior of their defense before he steps onto the field. In my opinion, this is a good move and let's hope he shows out so that Getty can lock him up and make him a Giant for a long time.
Mr. Glass-Half-Full's Take:
As I said before, the rest of this season will be all about Progress. Let's see the 2018 and 2019 draft classes make some noise and play the spoiler from here on out. Don't be afraid to shock a team or two that is better than you (and most of them are from here on out) and put a W on the board.
The Giants added some pieces to this defense and their young talent has gotten their feet wet. They need to find out what they have at Cornerback between Sam Beal (returning from IR), Corey Ballentine, and Julian Love and if any of them can be a starter on the other side of DeAndre Baker. They need to find out if talented newcomers, Deone Bucannon and Leonard Williams, can get back to what made them 1st Round picks several years ago and be a part of this team's future. Pat Shurmur needs to continue to show that Daniel Jones will get better under his tutelage, thus making this offense and his scheme look better.
And while you are at all that, maybe go out and beat the Dallas Cowboys in Prime Time this Monday. Your's truly will be in the house Monday (need to drink all of the beers) and would love to see a big win in person. It's been too damn long since I felt good walking out of Metlife.
Go Big Blue
Arrivederci,
Mr. Glass-Half-Full