I wanted to wait a bit to post this, because the news of filthy-rich Steve Cohen buying out Fred and Jeff Wilpon seemed too good to be true. It seemed like a dream. We have been stuck in Wilpon hell for so long, that it seemed like there was no end in sight. In came Billionaire Steve Cohen, our Savior.
Cohen, who is worth a reported $13 billion dollars, is going to come in an spend money. As a big market club that has spent like a mid-level to small market team for the past decade, the Mets will finally be able to go big-game hunting. We will no longer have to choose between Player A and Player B. Its now go get whoever is needed to put this team over the top. Luxury taxes? Pfff. My dude Cohen can pay that shit off with pocket change!
Cohen is a hedge fund bro that is known for doing whatever it takes to make that money. Sure, that might include some minor insider trading issues (not that minor), but you know what they say, "If you ain't cheatin' you ain't tryin'". The dude literally has a show based on his life. It's called Billions, ever heard of it? To top it all off, he grew up a Met fan and knows our pain.
"There's that bad-ass trader element with him," a person who worked with Cohen said of him, on the condition of anonymity. "He's still on the job making dough, so why not spend it?"
"He grew up a Mets fan. He went to games in the Polo Grounds. He has deep pockets. He is a passionate fan. If I were a Met fan, I would expect that means more money [for payroll]."
"Cohen 'will play the game at the highest level' in regards to spending on players."
This is the shit you love to hear. I mean, the dude owns paintings that he's spent more on than the Mets have ever spent on actual players. He is not afraid to spend money, some may say he might spend it frivolously. I say, spend that money big boy! Throw that weight around!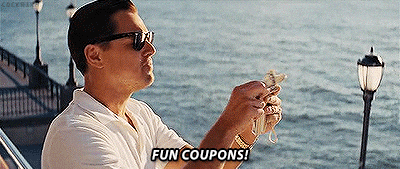 Now listen, the caveat here is that the Wilpons will retain their CEO and COO titles for the next 5 years. After that time, Cohen will have majority control (80%) of the franchise. Most think that it will not take that long for Cohen to take full-control of the majority of decisions and the Wilpons will be reduced to nothing but figure-heads with titles and not much else. Good riddance!
So, there it is folks. Our long nightmare may soon be coming to a close. I am trying not to get too worked up just yet, because there are a few hurdles left to clear. Cohen's ownership will need to be approved by a three-quarters majority of the other 29 major-league owners, but that vote could take some time to become official. As a Met fan for my entire adult life, I know better than to expect good things to happen for this organization. Until this all becomes official, I will have my guard up. I wouldn't put it past the Wilpons to sabotage this whole thing within the next couple of years.
Finally, there is at least light at the end of the tunnel.
Mr. Glass-Half-Full's Take:
For years, my fellow Met fan(s) and I have discussed how this team and organization would never be able to be taken seriously as long as the meddling Wilpons owned the team. Hearing this news, it is so amazing that it still doesn't seem real to me. I woke up these past two days and have done research on it every day to make sure it wasn't some crazy dream.
I always hoped there was a day where someone would cough up enough money to make the Wilpons walk. That they would be so fed up with the scrutiny around them that they would finally cave and sell the team. I just figured, knowing our luck, that it would take forever or never happen.
Cohen, for all his warts and shady deals, is exactly the type of owner I want. He is passionate about the team and stocked with enough cash to spend stupid money to get the players the Mets need. The type of players that put organizations like the Yankees, Dodgers and Red Sox in World Series conversations year after year will now be attainable.
We finally have a guy that can go toe to toe with the Yanks in our own city. Please Baseball Gods, don't take this from us. Let this go through. We have been through enough shit over the last 17 years (since the Wilpons took over). Not sure we would be able to handle this deal falling through.
With Love,
Mr. Glass-Half-Full
#LFGM