Happy Holidays everyone. Hope everyone had a better holiday season than Pat Shurmur. My man finally caught the axe on Monday. Thus, ending an uninspiring two-year stint as the New York Giant Head Coach. You hate to see a guy lose his job during the holiday season and have to uproot his family and the rest of his coaching staff. I DO feel bad for Shurmur, as he seemed like a good dude and stand-up adult (main reason Gettleman hired him apparently). Shurmur was also tasked with having to coach and develop one of the youngest teams in the league through a rebuild. Not ideal in New York.
Having said that, it was plain to see that Pat Shurmur just wasn't going to be THE guy. The Giants, who have been perennially known throughout their existence as a franchise that was loyal and patient with their coaches and GMs, have fired their 3rd Head Coach since 2015. This decision wasn't made hastily and on a whim. This has been in the works for several weeks now. The Mara's and Tisches, along with Dave Gettleman, did not like the path this team was set on with Shurmur leading the way. I can't say I blame them. Many of us Giant fans saw nothing in the past two years that made me think "I like what I am seeing here. Maybe this dude can lead us out of this abyss.". We were……uninspired.
Yes, Shurmur was handed a tough roster to compete with, as I mentioned previously. Yes, Shurmur has gotten a good rookie season out of the future (possible) franchise QB in Daniel Jones. Unfortunately, there is so much more that goes into being the C.E.O. of a major organization like the New York Giants. One of those things, a pretty big thing some may say, is winning. Patty Boy, ya' just didn't do enough of it.
When you lose to the likes of Kliff Kingsbury, Adam Gase, and Matt Patricia, each of whom had equally deficient rosters, the weak roster excuse goes out the window. Also, you know who else had a bad roster? The Dolphins. That didn't stop Brian Flores, a rookie Head Coach, from coaxing 5 wins out of that team. As John Mara said during his press conference, this roster should have been able to produce more than four wins. Shurmur was a model of consistency though, finishing both his Cleveland and New York coaching careers at 9-23! That doesn't build you a ton of equity in this league, and I am going to go out on a limb and say that this is probably Shurmur's last Head Coaching gig in the NFL.
---
On to Dave Gettelman, who survived the house-cleaning and will be tasked with hiring his 2nd Head Coach in three years. Not many GMs get to make that claim. The much-maligned Gettleman was put in charge of having to rebuild this New York Giant team over the last two years. Many claim that he has done a bad job of doing so because, he delayed the rebuild by holding on to Eli Manning and taking Saquon Barkley with the #2 pick in the 2018 NFL Draft. There is also evidence of malpractice with terrible Free Agent signings and bad trades (Alec Ogeltree and Leonard Williams).
Whatever the reason, the anti-Gettleman crowd has no shortage of examples to suggest that he probably should have been canned along with Shurmur. However, the Mara's disagree. While there is clear evidence that Gettleman needs to get better with his Free Agent signings (was better in Year Two than he was in Year One), there is decent amount of evidence that he excels in drafting. To many people, that holds a lot of water, as that is the best way to turn a struggling franchise around. The Mara's believe Gettleman is the right man to finish this rebuild.
With the 4th pick in the 2020 NFL Draft (the Giants select Andrew Thomas, Offensive Tackle, University of Georgia!), Gettleman will have yet another chance (possibly his last) to add dynamic young talent to this Giants roster and take another step closer towards forming a contending team. Had Gettleman not had the record he's had over the last two drafts, I have no doubt that he would have been a goner along with Shurmur. This is your calling card Dave, better make it count!
The Free Agent portion is where it gets tricky. Gettleman did a nice job of clearing out a ton of space for team to spend next year. On the flip-side, you can't go out and spend like a debt-filled college kid who just found out he inherited granduncle Preston's (shout out to Mr. Deeds) massive fortune. That's what got Jerry Reese fired. With less holes to fill, Getty and Co. should be able to spend more wisely in Year Three. Coupled with a solid draft class and a good coaching hire, Getty has a major chance to flip the script on what has been a rocky tenure so far as the Giants GM. If he can't, he will be the next out the door and John Mara will end up with egg on his face yet again.
---
Speaking of Coaching, the Giants have cast a WIDE net on candidates that will be in to interview over the next few days/weeks. See list below.
Baylor HC Matt Rhule
Patriots OC Josh McDaniels
Chiefs OC Eric Bieniemy
Cowboys DB's coach Kris Richard
Ravens DC Wink Martindale
Ex-Packers HC Mike McCarthy
Patriots ST's coach Joe Judge
Personally, the only ones here that don't peak my interest are McDaniels and Judge. McDaniels because he's a prick and has caused shitstorms in two different spots, before running back to the Pats. Judge because I just don't know enough about him and he's a Special Teams guy. My thoughts on the rest? Well, I will leave that up to the GIFs.
Matt Rhule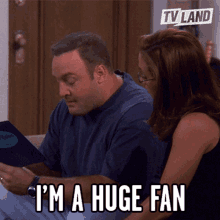 Eric Bieniemy
Kris Richard
Don "Wink" Martindale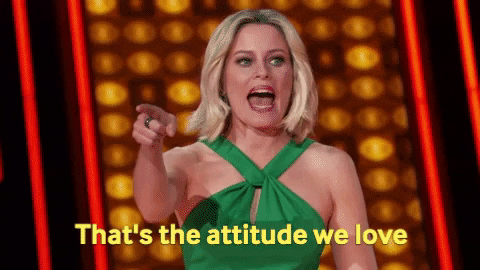 Mike McCarthy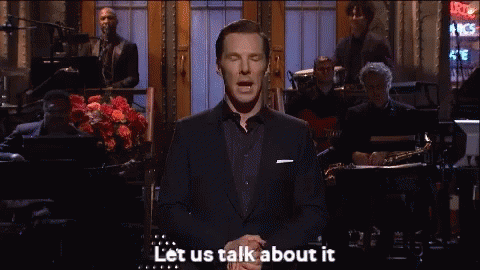 Mr. Glass-Half-Full's Take:
I may be in the minority, but I agree with the direction the Giants are going. I still feel that this team should have been better than it was this year with some better coaching, and the young nucleus is close to being set to compete. The Giants 2nd in the NFL in rookie snaps this year, and the hope is, that turns into progress next year and all the young kids step their game up.
Add in to that another solid draft, 3-4 key free agent pickups, and you do not have to squint too hard to see the Giants putting a competitive team on the field in 2020. This team should have about $75+ million to spend this offseason. They have several needs (Edge Rusher, Offensive Tackle, Center, Inside Linebacker, and Slot Corner). They need to mix in at least 2-3 studs via the draft or free agency. That is doable given their position in the draft and money to spend.
Of course, this all revolves around getting the coach selection correct. That is far from a certainty, given that this is our 3rd go-around in the past 5 years. Gettleman is staking his legacy to his drafts and this Head Coaching hire. If he messes this up…….aiiii pobrecito. There will be no shortage of anger and "I told you so"'s from the fan base and the media.
Good Luck Mr. Gettleman.
Checkin' Out,
Mr. Glass-Half-Full