I thought it was going to happen. I thought, for once, the Mets could go a whole offseason without making the news in a negative way. I thought they could make it several months in a row without looking incompetent. Yet, here we stand on January 21st without a Manager. Your New York Mets everyone!
Now, if you were living under a rock, I would forgive you for not knowing that this whole mess stemmed from the biggest cheating scandal of this generation. The Houston Astros were outed for stealing signals and relaying which pitch was coming to batters via noises from the dugout (i.e. bangs on the wall for a certain pitch, whistles for another, etc.). Rob Manfred and the MLB brought this issue to light and punished the Astros HARD. Any manager or team official associated with this scandal went down. Yet, no players was to be punished and most skated by unscathed. MOST.
The only player that did not get through this unscathed was Carlos Beltran, who JUST SO HAPPENED to be the newly appointed manager of the New York Mets. By now, you see where I am going with this, again, if you were living under the aforementioned rock. The ONLY Houston Astro player to be named in the report was Carlos Beltran (once). So, naturally, this put a ton of pressure on the New York Mets and their front office to respond because they were going into the 2020 season with an alleged cheater running their team. Two other managers affiliated with this scandal (Alex Cora of the Boston Red Sox and AJ Hinch of the Astros) were since fired for being coaches on the staff of the Astros during this scandal.
Let me preface all of this by saying that cheating has been a part of the fabric of baseball since it's inception. From stealing signals, to managers betting on the games, taking steroids, to players accepting payments to fix World Series outcomes. Baseball has seen it all. So, this latest "scandal" is nothing new to the sport.
In turn, I know some Met fans might not have wanted a known cheater leading this team. I, for one, couldn't have cared less about what Beltran did in Houston. Not my team, not my problem.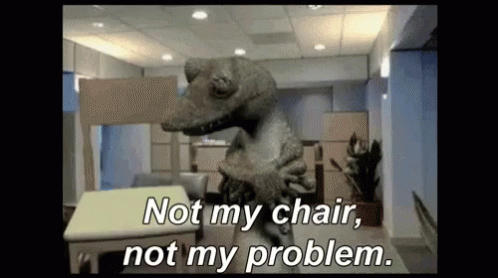 However, because this is the Mets we are talking about, it became our problem. The NY media, in all their glory, started calling for the Mets to take action. How DARE they employ someone that was involved with the scandal, even though the MLB came out and said they were not going to punish players, the Mets should have taken the moral high ground! FOH.
Leave it to the Wilpons to have no spine and cave to these cries from the media. If Beltran was truly their guy, they could have nipped this in the bud and said "We are aware of what Carlos did as a player in Houston. We have had lengthy discussions about the situation and have been told that this is something that will not occur again within the New York Met organization. We stand by Carlos and we believe that he is the manager to make the Mets a World Series contender again in the near future.". Boom. Done. The media would bitch and moan for another couple of weeks, the season would start, and this would all be forgotten about.
Alas, the Wilpons and Brodie Van Wagenen gave into the pressures of the media and the MLB, because make no mistake about it, the MLB wanted Beltran to be punished since he was the only player named specifically in the report. They can all fook off for costing a man his job and putting the Mets in a shitty situation for something they, finally, had nothing to do with.
Again though, this is such a "Mets thing" to have happened. I don't know what deal they made with the devil in '86, or what kinda bad karma the Wilpons have incurred, but this type of stuff only happens to the Mets.
Where does that leave us? With the Mets searching for a manager 3 weeks away from Pitchers and Catchers reporting to Spring Training. Now, BVW is worried about who he picks because, if he makes the wrong choice, the Mets season probably goes down the tubes. You know who that doesn't look good to? Steve Cohen, this incoming owner who is going to throw his weight around.
All BVW and the Wilpons have done is make a bad situation worse. Now they are going through the managerial search for the second time in a few months and the options don't look great. For my money, I would hire Luis Rojas (fun fact: he is Moises Alou's brother), who was previously a candidate for the position several months ago when they were going through their first rounds of interview. He has been a manager for several teams within the New York Mets minor league system for eight years now and was the major league club's quality and control coach last year. He knows the players and organization very well, and at 38-years-old, would have something to prove. Let him get one year and reassess the managerial spot next offseason.
Mr. Glass-Half-Full's Take:
Regardless of how this shakes out, it's just another shit show in a long line of shit shows for this organization and ownership group. Steve Cohen can't get here fast enough. In the end though, I am not sure how this could have been avoided, as this report came out after the Mets hired Beltran.
Honestly, I think BVW and the Wilpons knew about this whole thing and did not think there was any chance this would come back to affect the Mets. As I mentioned earlier, cheating has been going on in baseball for centuries, and "If you ain't cheatin', you ain't tryin'". Could/Should they have asked Beltran about the situation earlier in this process? 100%. Would it have changed anything? Probably not. Beltran would have either:
A) Told them the truth, which would have put the team in this same position, just a month or two earlier
OR
B) He would have lied to the Mets and they would look equally bad or worse.
Again, a no-win situation that was shoved onto the Mets because they are fucking cursed as a franchise. In the end, we will see how much the Manager of a pro baseball club matters this year. All this new manager has to be is more competent than Mickey Callaway. Is that so hard to accomplish? The correct answer is no, it is not hard. Figure it out BVW and figure it out fast. We don't go time for this shit.
Oy Vey,
Mr. Glass-Half-Full