Heyyyyy y'all. So, this Coronavirus flat-out stinks on ice. I was trying to wait out writing an article until the draft, but I am just going way too stir-crazy. I think it's about time we discuss how the Giants did in Free Agency.
There is still some interesting names out there. Gettleman could pull a rabbit out of the hat and snag one of Clowney or Golden if their asking prices come down enough, but I don't think that's likely. If this is it, I think it was a solid, if unspectacular, Free Agency period for the New York Football Giants.
Sidenote: Thank GOD for Free Agency in the NFL. It was a slight reprieve from the chaos that is this stupid effin virus that has taken all sports from us for the foreseeable future. I needed Free Agency rumors and signings like I needed air. Now get me to the draft!
The Giants had an active Free Agency period, but didn't make the type of HA-YOOGE signing(s) that most fans want to see. Listen, I like splash signings as much as the next guy, but let's be realistic here. This team isn't 1-2 pieces away from being a Super Bowl contender. The Giants are in no position to be spending like drunken sailors. Jerry Reese tried that in 2016 to save his job, and while it managed to get the Giants to the playoffs that season (where they promptly got waxed in Green Bay in the Wild Card game), it greatly hampered the team with bloated contracts every year after that.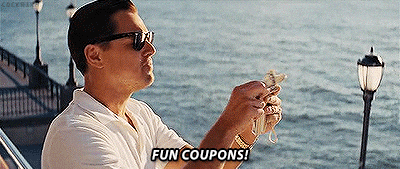 That was a last ditch effort by a failing GM that spent crazy money to make up for his terrible drafting. That is a short-term fix to a long-term problem. With the reports that Dave Gettleman was on the hot seat if he did not win this year, it was reasonable to expect the same thing out of Getty. However, I am giving BIG kudos to Getty and Co. for sticking to a plan and not overspending on huge contracts with their jobs on the line.
Instead, they handed out several contracts to 2nd tier players, who are still good, but did not require top dollar. They managed to keep the deals to three years or fewer, so to not handicap the organization going forward.This is the type of smart spending that the Giants need this offseason.
Let's take a look at each of the signings why don't we.
Leonard Williams – Dave Gettleman controversially Franchise Tagged Williams to start off Free Agency. A ton of hate for this move, and I don't particularly love it myself. Oddly enough, Williams has not sign the $16 million tag. Gettleman needed to save some face with the bad trade for Williams, so he is trying to get Leo locked up long term at a lower price. The tag buys him that time. Worst case, the Giants pay him big money for one year, in a year they can afford to do that, and let him walk in 2021. If that is the case, DG would be admitting a mistake, but not further compounding it.
In tagging Leo, he ensured that the 2nd pick that went to the Jets turned into a 5th Rounder instead of a 4th. Also, if Williams decides to walk in 2021, the Giants would be more likely to recoup a compensatory pick in 2021 where they probably will not be going crazy in Free Agency. They would not have received that pick after spending a bunch this offseason.
Leonard Williams himself is a fine player and the Giant defense was better with him in the fold than they were without him. His sack numbers should improve from last year, where he was a victim of a bit of bad luck, as he still pressured the passer often and has a track record of recording several sacks a year. He helped the run defense immensely. The Giants are a better defense with him there, and I am hoping they can work out a long term deal at around $11-$13 million. Currently, this is probably the worst move of the offseason that was more to save face than spending wisely. That can change if they rework the contract.
Blake Martinez – Martinez was brought in on a 3-year $30 million dollar deal (with only a $5 mill dead cap hit in 2021 and $0 Cap hit in 2022). The 26-year-old Middle Linebacker was brought aboard to be a rock in the middle of this defense. There are a lot of haters out there that do not like this deal. Hell, I was not for signing him either at first.
Martinez is a smart, run-stopping LB that has his deficiencies in coverage last year (was better in 2018). Automatically, everyone assumes he is Alec Ogeltree reincarnated. You know what I say to that? You're just being lazy AF with your comparisons. BM is an absolute upgrade against the run and versus the pass in the middle of this defense. While he is no dynamo in coverage, last year he was asked to play a lot of zone defense, which is not his specialty. As our new Head Coach Joe Judge said…
"What I learned from Coach Belichick was real simple—be flexible within your personnel. Don't try to shove round pegs into square holes. Figure out what you have. Let them play to their strengths. Don't sit in a meeting and tell me what you don't have in a player. Don't tell me they can't do certain things, tell me what they can do and then we'll figure out as coaches, because that's our job, how we can use that. That's our responsibility. Everybody has something they can do."
Let Martinez do his thing and apply him in the correct way. He played under defensive coordinator Patrick Graham when Graham was the LB coach in Green Bay. Graham has seen first hand what Martinez can do. Let the man stuff the run, shoot gaps, and play man coverage. Let him be the smart leader of this defense. Remember, Antonio Pierce was never great in coverage either, but he was smart and knew how to be in the right place at the right time. Martinez can be that type of player after being utilized incorrectly as a clean-up man in Green Bay.
James Bradberry – Bradberry and Martinez were the two biggest signings this offseason. Bradberry was drafted by Gettleman in 2016 in Carolina and has started to come into his own. At 27-years-old, he has shadowed some of the very best in the game at WR during his time in Carolina and has, more often that not, held his own against the likes of Julio Jones, Michael Thomas, and Michael Evans. You are not going to have to worry about those types of Wideouts in the NFC East pal! Amari Cooper and McLaurin are the best WRs in the division. Easy money!
Like Martinez, Bradberry was signed to a decent deal that did not break the bank. He is a steadying force that will allow youngsters Deandre Baker, Corey Ballentine, and Sam Beal battle it out for the #2 spot and solidifies the depth at a very important position. Bradberry is going to press the shit out of WRs at the line of scrimmage and is a very able tackler in the run game. I am a fan of this move.
Cameron Fleming – Fleming comes over from Dallas to join Jason Garrett (Offensive Coordinator) and Marc Columbo (Offensive Line Coach) in New York. Fleming can start at Right Tackle (not ideal), but in a perfect world, he will be a swing-tackle that provides depth and can start at Left or Right Tackle in case of injury.
If the Giants pick up a Tackle in this year's draft, Fleming is a good veteran piece on the bench that provides good depth. If they somehow manage to forego drafting a Tackle (NOT IDEAL), then Fleming would be in line to battle for the starting Right Tackle position with Nick Gates. Not the worst thing in the world, but not what Giant fans want to hear. He was signed to a one-year deal, so this is a nice short-term signing in case they do not get their Tackle in the draft. Gettleman does not want to have to draft out of need. This signing attests to that line of thinking.
Dion Lewis – Lewis was a signing that I personally loved. He is signed to a one-year deal for only $1.5 million ($0 guaranteed). It is the type of low-risk move that I like to see. Judge is familiar with Lewis from their Patriot days, and Lewis grew up a Giant fan (love to hear it). Lewis may not be what he used to be in his Patriot days, but he is still a good veteran back that can carry the ball and catch the ball out of the backfield when Barkley needs a break.
Lewis can block and be a great 3rd-Down back that will keep Barkley fresh. This moves Gallman to the 3rd spot on the depth chart and he will be fighting for a position on this team if Gettleman drafts another RB (preferably a big back that excels in short-yardage). Again, another solid, yet unspectacular move.
Colt McCoy – Gonna be quick on this one. Great veteran back-up QB move. We no longer have the rock Eli Manning behind center anymore people. Daniel Jones already missed two games due to injury his rookie year, and being that he is a mobile QB, it makes all the sense in the world to have a veteran backup behind him in case of injury. McCoy has started plenty of games in this league and can come in and win a game or two for you if needed. Short-term one-year deal. Good move.
Levine Toilolo – Monster blocking Tight End at 6'8″ 270 LBs. This is the type of blocker that the Giants have been dying for in both the running game and passing game. Garrett likes to use multiple Tight Ends in his offense regularly, so this move makes a ton of sense. His previous stops in Atlanta and San Francisco (followed Kyle Shannahan) were in big time running offenses. This beast will be a welcome addition to the blocking-depraved Giants front. Two-year, $6.2 million dollar deal (no cap hit in 2021) makes this another short-term move that doesn't take up much cap.
Kyler Fackrell – Another LB brought in from Green Bay who played (and excelled) under Graham. Fackrell signed a one-year "prove-it" deal, much like Markus Golden signed with the Giants last year. Fackrell put up 10.5 sacks in 2018, but was a victim of limited playing time in 2019. Fackrell isn't going to wow you with pass-rushing moves, but he gets buy with a decent pass rush and a great motor (much like Markus Golden). The Giants are hoping he can find that pass rushing ability again in 2020, as he will team up with Lorenzo Carter and Oshane "X-Man" Ximines to carry the bulk of the pass-rushing duties.
It's a risk putting all your chips into the middle with those young and unproven talents, but Judge has seen the "pass-rush by committee" approach work often in New England with a solid secondary. That's what it seems like the Giants are going for here. Again, another low-risk, potentially high-ceiling signing by Gettleman that does not break the bank (noticing a theme here?).
Nate Ebner and Cody Core – Special Teams Aces. There is not much more to these moves. Ebner comes over from New England where he excelled under Judge in Special Teams coverage. Core came over to the Giants last season and was an ace gunner on Punt coverage. Judge, being a former Special Teams coach, puts a premium on Specials and the Giants should excel in this area under his watch.
Austin Johnson – Rotational Defensive Tackle that can more than hold his own to replace one of the big guys in the middle for several snaps during the game. He is a run-stuffer that the Giants will need on early downs to give the likes of Tomlinson and Lawrence a break throughout the game, especially on early downs. For all those knocking this move because Gettleman loves DT's, that's just straight ignant man. You NEED a five-man rotation on the defensive line. Currently, the Giants have Leonard Williams, Dexter Lawrence and Dalvin Tomlinson as starters with only B.J. Hill as the only viable backup. This adds to the depth and will be a low-cost move. I do not hate it one bit.
That's it folks. It may not be a glamorous Free Agent crop, but I think it is a solid one. If you are in to this sort of thing, I give this Free Agency period a solid B- for Dave Gettleman and Co.. The team got better at Linebacker and Cornerback, while adding good veteran depth at Running Back, Defensive Tackle, Quarterback, Offensive Tackle. No bad contracts outside of Leonard Williams at the moment.
Gettleman still has holes to fill in the draft, that is for sure. The next few weeks are going to be captivating as all hell with rumors flying around on who the Giants will draft (Isaiah Simmons, cough cough) and potential trade back options. Make no mistake about it, while I liked Gettleman's Free Agency approach, he will need to NAIL this draft if he wants to keep his job moving forward. The good thing for him, and for Giant fans, drafting has been his strong suit as a General Manager. Let's hope this is the last time we are picking in the Top Five with Gettleman at the helm, or this may be his last draft.
Mr. Glass-Half-Full's Take:
As I mentioned, I am a fan of Gettleman's approach to Free Agency this year. With his back against the wall, he upgraded a few spots and this team's depth without overspending and hampering this team long-term.
There will be bigger fish next year and the year after that. What this team NEEDS right now, is to continue building through the draft. That is where you get your stars. You should not overpay for another team's stars unless you are in position to contend for a Super Bowl. That is not the Giants in 2020. You guys know me, I am as optimistic as they come. I am, however, still in touch with reality. Reality is, if Gettleman knocks the 2020 draft out of the park, then you can start to look at big time Free Agents in 2021.
There are three weeks left until the 2020 NFL Draft. All signs are pointing to the Giants liking Isaiah Simmons (if you don't know, look at the thread below so you can know) and one of the Top Four offensive tackles. In a perfect world, the Giants are able to trade back and still nab one of these dudes while picking up several other high picks.
Regardless, I couldn't be more jacked about the draft and what prospects can be added to this squad. Again, you find your stars during the draft. The Giants have a chance to add either a dynamic player to their defense that is MUCH needed, or adding an Offensive Tackle to their offensive line that has been long overdue. It's hard to screw this up DG. Knock it out the park and this team will be on it's way.
Stay safe out there you cool cats and kittens,
Mr. Glass-Half-Full