Holy Hell did that suck. COVID took spawts away from us in March and it's been a brutal stretch ever since. Last year, I talked about the Dog Days of Spawts. Juxtapose that to what we went through this year, and I would take the Dog Days back 100 out of 100 times.
Howevah, there is finally light at the end of the tunnel.
Major League Baseball comes back this week and not a moment too soon. REJOICE! The NBA and NHL will shortly follow suit next week. HALLELUJAH! If the NFL could ever get their shit together, we would have training camps to look forward to. Listen, beggers can't be choosers, so I'll deal with dumbass Goodell later.
So, in going through that spawts hell (unless you are a Premier League fan like me), our reward is having the MLB, NHL, and NBA back in a full sprint. The intensity picks up right away for each league, and God-willing, we will see them each play their seasons/playoffs through with no interruptions.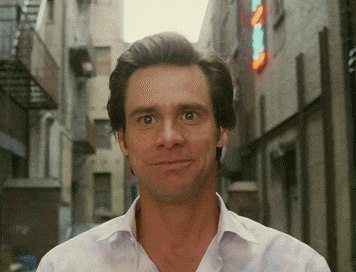 The MLB comes back to a 60-game season, which is essentially a pennant race right from the start. Did they blow essential time that they could have used to gain much-needed popularity back, especially with the younger generation? Sure. That's neither here nor there though.
There is no time for slow starts (the Nationals, last year's champs, would have finished in last place this year if they started off the same way they did last year) and its going to be a sprint to the playoffs from Day One. We will for sure see some oddities in 2020, with teams that might not necessarily deserve to make the playoffs in a full season shocking people. Awards will be cheapened, if handed out at all. The eventual World Series winner will most definitely deal with the "Asterisk" talk. Be that as it may, I couldn't be more excited for baseball to be back.
The NHL comes back to a straight free fall 24-team tournament. The league will start with several best-of-five play-in series that will start on August 1st. Sixteen teams will be playing eight best-of-5 series and a round-robin among the top four teams in each conference to determine seeds for the Stanley Cup Playoffs. Talk about being thrown right into the deep end! The NHL typically has the best playoffs of any sport, and that will only be amplified this year with just about every team having a decent shot and going all the way. Bring on all the mayhem. With the league taking place in two hub cities, Edmonton and Toronto, which gives them an excellent chance of playing it all the way through. Any tournament played outside of the US right now will stand a better chance.
The NBA will also be playing in a Hub/Bubble when they come back on July 30th. It's not the most ideal location right now, being in Disney, but so far so good in regards to positive COVID cases. Twenty-two teams will be returning to play for the NBA, as the told the bottom feeders to piss off. There will be a play-in tournament that is way too confusing to map out for y'all, but know that it will lead to the playoffs directly afterward. The top teams will automatically clinch the playoffs. Again, given the craziness of this whole situation, expect the unexpected in terms of who advances.
It will be a spawts gamblers delight for the next 2 months, with the NBA, NHL and MLB in full-steam at all hours of each day. Let's call it August Anarchy, because the level of insanity will border the likes of the NCAA Tournament (RIP). Got those gambling accounts stocked ladies and gents!
For a spawts nut like me, the major spawts leagues coming back is a small slice of heaven. They do say that you don't know what you got until its gone. Well, I never want my spawts gone again. Now let's hope these players stay smart and safe and we see each of these leagues through until the end. Because fuck you COVID, I dare you to take my spawts away from me again.
Mr. Glass-Half-Full's Mini Preview for the Mets and Rangers:
New York Mets
The New York Mets, with a generally healthy squad, should have as much of a chance to make the playoffs as any of the Top 10 teams in the league. DeGrom and Stroman give them as good of a 1-2 punch as there is in the NL, provided Stroman lives up to what he did in Toronto (wasn't impressed with what he did as a Met last year). The Mets lineup, even without the progression of young players such as Alonso, Rosario and McNeil, is loaded with talent and adds back Yoenis Cespedes.
The bullpen adds Dellin Betances to a pretty talented, yet under-performing group. If they could just get a bounce back from either Diaz or Familia (or heavens forbid BOTH), this bullpen can go from good to great if Betances is healthy. There should be enough depth all around to keep this team in it during this short sprint.
Just score enough runs for Jake and let the rest of the season play out. I like the Mets chances this year IF healthy. Hopefully this coincides with the Wilpons leaving town forever and this organization will be off and running into the future.
New York Rangers
Before COV-bitch shut down the NHL in early March, the New York Rangers were playing some of their best hockey of the year in February. They looked to hit the skids a bit in early March, so the stoppage may or may not have come at a great time (you know me, I am going with MAY). Seems like a lot of their young players were hitting a bit of a wall.
The Rangers will start off their play-in best-if-five tournament against a team they have OWNED over the course of several years, the Carolina Hurricanes. The Hurricanes were so bitch-made that they were one of two teams that were against this tournament. They felt like they were dealt an unfair hand having to face a team like the Rangers.
With Shesty in net (and Hank if the young man falters), Panarin/Zibby/Kreider leading the offense, and the young guns catching their second-wind, I love this team's chances. Just get into the playoffs and everything else is a crap shoot in the NHL playoffs. If nothing else, this will be a great experience for a young team that did not expect to be here this year. They are playing with house money.
Couldn't be more excited to watch these squads and have something to watch every night. I'll never take my spawts for granted again. Miss you so damn much you beautiful sons a bitches! Welcome back and stay back.
Promise to holler at you guys more often over the upcoming weeks/months too. You're boy was just a bit too depressed to talk spawts before now. I'm back for good now though! So, lets ride!
Love y'all,
Mr. Glass-Half-Full