Against big odds, the 2020 NFL Season is going to get underway tomorrow night when the Houston Texans visit the reigning Super Bowl Champions, Kansas City Chiefs. This is not a drill. It's really freakin' happening. Add: Michael Scott "Oh, My God! It's Happening" GIF.
These are not official numbers, and someone may have to double check my numbers here, but NFL players and coaches have taken eleventy thousand tests, and only one lone sole came back positive for COVID. How that is possible with 75+ coaches and players per team you ask? I have no idea. Someone once told me "Don't ask questions you don't want answers to.". So, I am shutting the fuck up and getting all kinds of pumped up for the 2020 football season.
Wouldn't it be something if the 2020 New York Giants could add some more chaos and craziness to an already FUBAR'd year? Who better than Joe Judge and to lead that charge too, am I right?! This dude already had us ready to run through a wall for him, and that was BEFORE this shit happened…
The Offense
The potential is there to be tapped. Saquon Barkley, Daniel Jones, Evan Engram, Tate/Shep/Slayton. The high-end talent is there to make some noise. As always though, it'll all be about the Hog Mollies in front. Can they, for the first time in what seems like decades (it's actually close), give their QB and the offense the time and blocking needed to succeed? They are The Gate Keepers to this offense being a Top 10 unit (and health).
Daniel Jones is coming off a dope rookie year and has a bunch of so-called analysts and armchair GMs eating their words from prior to last year's draft. It was far from perfect though. He led the league in fumbles and needs to clean up some questionable throws into coverage. These are correctable things that can be fixed. DJ flashed so much good shit that I feel comfortable anointing this dude as our Franchise QB going forward. I've seen enough! If he is given time by his offensive line (You can thank Nate Solder for a good chunk of his fumbles last year), Jones will make plays. The guy is humble and tough. I ride for The Ocho.
Saquon is primed and ready for a "I am the best Running Back/Offensive Weapon in the NFL" type year. Some may say, it will be……..generational.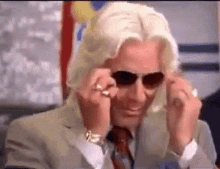 He is in top shape (not sure what an out of shape Saquon would even look like), is already coming off of back-to-back solid seasons despite a H-A-S injury last year. He might actually have a competent run-blocking Offensive Line in front of him. Lastly, he's got an offensive coordinator that wants to feed him the ball. A lot. I am talking 375+ touches. Let the man eat, right Zeke?!
Oh, and God forbid our uber-talented Tight End, Mr. Evan Engram could ever stay on the field! One Time Evan! With a supporting cast of Golden Tate, Sterling Shepard (ditto with the staying healthy) and the dynamic Darius Slayton, Engram can take advantage of the middle of the field. Go off and get your 1k receiving yards young man.
I feel like a broken record, but this shit all doesn't work without an offensive line. For once though, I am moderately excited about it's potential. Mr. Fourth Overall, aka Andrew Thomas, is taking the reigns at Left Tackle right off the bat (Nate Solder opted out for COVID; do you Nate). Throw the man into the deep end and let's see what we got. It's also time for Will Hernandez to take the step up that I expect him to take. He needs to be this Offensive Line's equivalent to (of?) Chris Snee. I want a Pro Bowl-level year out of you big boy.
Nick Gates is probably the most intriguing piece of them all at Center. The dude is mean and just produces when he steps on to the field, no matter what spot he's in. By all accounts, he has won the position battle at C, so I am excited to see what the young man's got. Zeitler is at Right Guard and is going to be a rock. Hoping that the veteran Cam Fleming can just be average until our 3rd-Round pick, Matt Peart, can take the spot for good.
Mark Columbo and Jason Garrett come over from Dallas, looking to prove themselves and stick it to Jerry Jones. Both have good experience and I look forward to seeing what Mark can do with the big guys up front. Garrett has a new offense to mold and he's got the pieces to work with. Now that he can focus solely on the offense, can Garrett get creative and, with that, earn back another shot at a Head Coaching position elsewhere? Tune in to find out!
The Defense
This defense is young and has something to prove. This is true from its coach (Patrick Graham) down to it's players (one of the youngest, if not THE youngest defense in the league). In Graham (Yale Grad….did you hear the Giants had to Ivy League Coordinators!?), the Giants have a young coach that will finally be able to call his own defense, for better or worse. Last year, he coordinated Brian Flores' defense down in Miami with, quite possibly, the least talented unit in the entire league.
Is this Giant defense star-studded? Not even close. Having said that, there is some talent here. The defensive line might honestly be the most complete unit on this team. With the much-maligned Leonard Williams looking to prove his worth along with Dalvin Tomlinson (also looking to get paid) and the absolute UNIT Dexter Lawrence manning the middle, this defensive line is a STRENGTH. Those guys are backed up by BJ Hill (looking to rebound from his Sophmore Slump with some fatty sacks), former 2nd Round pick Austin Johnson, and R.J. McIntosh. Gettleman subscribes to the "Big Men help you win games" theory, fo' sho'. Expect the starters, namely Big Dex, to shut down opposing running games and collapse the pocket on QBs. Don't be afraid to rack up a couple sacks in your contract year either, okay Leo?
The Linebacker unit is YOUNG and unproven. Shockwaves were sent through Giant nation when promising 2nd Year LB, Ryan Connelly was cut last week. Not going to lie, I was shook when I saw the news. Have to trust that Patrick Graham knows what he wants there and, when push comes to shove, Connelly seems like a Blake Martinez duplicate rather than a guy that can fill the role as coverage linebacker next to him. So, it's up to Devante Downs to step up and take the job next to him. Im skeptical about this spot, but they have some talent on the ends to cover up some blemishes.
This pass rush will go as far as former 3rd Round picks, Oshane Ximines and Lorenzo Carter, will take them. Gettleman is praying that one of these dudes bust out and has a breakout year. Both have the talent to do so, but need to transfer that talent into on-field production. Markus Golden was brought back on an all-time bargain of a contract by DG (you can give him kudos every once in awhile too, ya know haters?) and will bring his usual production. Veteran Kyle Fackrell, who had a 10-sack year with Graham as his position coach in Green Bay, is hoping for a bounce-back year as well. Fingers crossed with all of these dudes. Need 2-3 to come through to make this defense work.
The secondary took a HUGE blow when 2nd-Round rook, Xavier McKinney, went down with an injury that'll keep him out for 2-3 months. Shit SUCKS. Was looking forward to watching this dude on the field all year long, now we just have to hope he can get 100% healthy and get back to top form (and stay there). Be it this year or next. Logan Ryan was signed to help ease the blow, and I couldn't be happier about it, at the price he was signed at. He is a vet that, along with James Bradberry and Jabrill Peppers, that will prop up this young secondary. I am looking for JP to set career highs this year and show out. He was on his was last year before his year was cut short by injury. Do Jersey well and represent JP and Logan Ryan.
Special Teams and Head Coach
This is a Joe Judge-led team. If you haven't already heard, he is a former Special Teams coach. This team WILL excel at Specials. With solid players brought in for Special Teams work exclusively, and Gano and Dixon kicking and punting, I feel good about this unit.
Coach Judge is going to let his Coordinators and Coaches do their thing while he takes care of leading the team, paying attention to every damn detail in the book, and motivate the shit out of these players to be the best football players they can be. After all, isn't that supposed to be Head Coaching 101? Tommy C and Bill Parcells were never dynamic coordinators before winning Super Bowls for this organization. They were master motivators, great leaders of men, and great communicators. Judge has not made many missteps so far as a Giant coach, but none of that will matter until the real bullets start to fly. The man needs to post W's on the board, whether it's unrealistic or not. This fan base is starved for a turnaround and the media vultures are still around waiting to pounce.
I, for one, am excited AF to see how it all turns out. There is a lot of positive vibes in the air, and as we all know, it's fair to expect the unexpected in 2020. Wouldn't hate to see a little magic this year and see some real progression to lead this team back into contention for January football again. It's been too long since we have been relevant and I'm feeling good about this team's direction.
Now, go out and prove some people wrong Big Blue.
Mr. Glass-Half-Full's Season Prediction:
You come here for positive vibes only. So, don't expect me to disappoint. Everyone can scream from the mountain tops that this team is a bottom-level team. That they got no shot at the playoffs and are better equipped for a Top 10 pick than a playoff contender.
Eff all that noise. This team is going to surprise some people, and while I won't say they are quite "there" yet, I do feel like we have the right pieces in place. With some development led by good coaching, and attention to detail, I think this team can finish close to .500 and play some meaningful games in late December.
They will be competitive and physical, and a will not be an easy W on opposing team's schedules. Sick of this doormat shit. I am going with an optimistic 8-8 finish.
Wishing you and yours a happy and healthy 2020 NFL Season. Let's see this thing to the end, and more importantly, see some good progression from Big Blue in 2020.
The future can be bright. They just have to bring the gas to light this thing up!
Peaces,
Mr. Glass-Half-Full
Go Big Blue