The NFC East provided the New York Giants with an opportunity that they never thought they would have. The NFC East was so bad that it was represented in the playoffs by a sub .500 team that smartly named themselves "The Washington Football Team". The division was the perfect match for a year to forget.
It was a trying year for our beloved Giants, but a year that showed marked improvement in several areas and a decline in others (looking at you Offense). 6-10 is 6-10, so we're not jumping for joy here at the Glass-Half-Full residence. Having said that, not everything in life is Black and White, and if you looked hard enough, you can certainly see some positives to work with (that's what were doing here, in case my nickname didn't give it away!).
Joe Judge is Our Head Ball Coach of The Future
I am in full bloom love with Joe Judge. The guy convinced me that he is the real deal Holyfield. He aced every single press conference/interview he's ever had. He showed me that he could handle adversity (no offseason in his first year as a Head Coach; lost his best offensive player after 2 weeks; handled the firing of his offensive line coach midway through the season VERY well), which is high on my list of great traits a coach needs.
The players love the culture he is building here. He showed some of the traits of a coach that came from a Belichick/Saban coaching tree, and he did it in his own style and with his own personality. He didn't try to be Little Bill, like so many of his other disciples tried to be.
Judge and the Giants could have folded up shop halfway through the season at 1-7, but they didn't. They continued to fight and battle. The team finished the second half of the season with a 5-3 record and proved they could win a big game in their final game of the season versus the Cowboys. That shows guts. I'm here for it. I am here for Joe Judge.
Defensive Improvement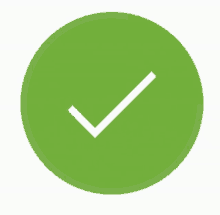 2019 Defensive Rankings
Yards Allowed Per Game: 25th
Points Allowed Per Game: 30th
Sacks: 22nd
Takeaways: 30th
2020 Defensive Rankings
Yards Allowed Per Game: 12th
Points Allowed Per Game: 9th
Sacks: 13th
Takeaways: 14th
In a year where the defense was looked at as a potential weak link, they showed OUT. Our defensive maestro, Patrick Graham, did such a bang-up job with the defense, that he was rumored to be a candidate for Head Coaching positions. That is, before the Giants hooked our boy up with a brand new contract to make sure he is back for 2021.
Dave Gettleman once claimed that "Big Men allow you to compete". Well, the Giants had some big boys up front that set the tone for this defense. Leonard Williams made Getty look pretty damn good for trading for him and turned in a career year in 2020. Some would say he played like an All-Pro, but apparently the douchers that voted for those teams didn't think so. I guess we'll just have to settle for 11.5 sacks and great run defense (real shame).
Dexter Lawrence and Dalvin Tomlinson were rocks against the run and provided push in the passing game (combined for 7.5 sacks). It's going to take some real cap magic to keep both Williams and Tomlinson, both of whom are Free Agents this offseason, but man I hope they can figure it out.
Behind those big boys was Blake Martinez, a guy some Giant fans told me was the second coming of the washed up incumbent, Alec Ogeltree. Well, Martinez balled out and played like a borderline Pro Bowler/All-Pro himself. With 151 tackles, 3 sacks, an Interception and 2 forced fumbles, Martinez became the rock that the middle of this defense so coveted since Antonio Pierce left 12 years ago.
On the second level, James Bradberry, Jabrill Peppers, and Logan Ryan formed a formidable unit that kept teams in check all season long. Second round pick, Xavier McKinney was added to the Safety group later in the season after missing the first half with a broken foot and showed some nice flashes to end his season on a high note. Bradberry, Martinez and Ryan were all Gettleman signings in the 2020 offseason. He hit on every single one of them. KUDOS my mang.
The Offensive Line's Arrow Is Pointing Up
It started out rough. Boy, did it start out rough. The offensive line looked like absolute dog shit during the first 8 games of the season and Dave Gettleman's Hog Mollies looked to be lining him up for a one-way ticket out of town. Their fourth overall pick, Andrew Thomas looked like the worst tackle taken of the Big Four. Saquon and every other Giant back struggled to get to the line of scrimmage, let alone put together a good running attack.
Then, things started to slowly turn around when the offense found their identity by running the ball. Jason Garrett leaned on the young offensive line and they started to gel after 3 games. Nick Gates was a revelation at Center, playing the position for the first time in his career. Boy, did he play it well. He got better with each game and showed the toughness you just LOVE to see out of starting Center. He was resigned by Gettleman before the season started and will be the team's starting Center for the next two years.
Andrew Thomas started to turn his season around halfway through and had a solid 2nd Half to end his rookie year. He was clearly working through some shit to start the year, but he looked like he clearly figured it out and went back to what worked for him at the University of Georgia and what made him the fourth overall pick. The Giants will need more out of their Guards in 2021, but they were good enough in 2020 to not mess things up too badly. Their third round pick, Matt Peart, showed some nice things as well to possibly start in 2021 (could battle Nate Solder for the spot if Solder comes back).
Overall, the unit found some good young pieces at Left Tackle and Center. There is some work to do at the Guard spots, but there is depth with this unit for the first time in a very long time. Still got some work to do, but things are looking up. Keep adding to this unit and keep solidifying, and we might have something in 2021.
PLAY MEANINGFUL GAMES IN DECEMBER
Yes, I know the division was shit. Facts are facts though, and the Giants were in the hunt for a playoff spot until the final game of the season (thanks Pederson you tankin' son of a B). Last time I checked, you only had to be better than the teams in your division to make the playoffs.
In my opinion, even though the Giants finished in 2nd Place, they were clearly the best team in the division (swept the WFT in the season series). The Giants played some good teams tough (Steelers, Bears, Bucs, Rams, Seahawks) and before the Daniel Jones injury, seemed to be turning things around.
THE OFFENSE REGRESSED
I think the Giants showed some good things to build on, but there are clearly some obvious things that need to be fixed in order to take that next step. The jury is still very much out on Daniel Jones, who neither progressed or declined greatly. He is going to get a boost in weapons next season, and the return of one of the best Running Back/weapons in the league in Barkley. It will be put up or shut up time for DJ.
The offensive skill positions STUNK for Jones this year outside of Shepard. Engram went to the Pro Bowl, but also managed to hurt the team at least once a game (would have been in the playoffs if not for his drop in the Eagles game). Slayton did not progress off of his good rookie year. Tate is cooked.
Last but not least, Jason Garrett looked painfully conservative in his offensive play-calling. Was this ordered from Judge after Saquon went down and the Offensive Line looked like shit? Or is this just who Garrett is? Either way, it looks like Garrett is sticking around for one more year (praying someone is dumb enough to give him a Head Coaching job). We will learn more in 2021, but it NEEDS to be better than 2020.
Mr. Glass-Half-Full's Take:
In the end, Gettleman and Judge had a good offseason and solidified this team's core. The roster is in better shape then it's been recently, but now it's due time to add the stars to complete this rebuild.
A pass rushing Edge player and 2nd Cornerback are musts. As always, improving the offensive line needs to take precedence. These are just a few things that Getty needs to get done this offseason to get this team to .500 and better. As John Mara said in his final Press Conference, 6 wins will no longer cut it.
I predicted a GENEROUS 8-8 record this year, and the team fell 2 wins short. I don't like having egg on my face, and if not for a bad bounce/injury here and there, 8 wins was totally doable. It's playoffs or bust next year, so let's have another good offseason and get to the dance!
Love Y'all,
Mr. Glass-Half-Full