What a whirlwind of emotions last week brought to us Giant fans! It took a couple days to digest and unpack everything that happened during the Draft. For goodness sakes, they're calling Dave Gettleman "Trader Dave" now?! This is the same guy the media was killing for years for not being a guy that traded back in drafts. What a world in 2021, huh?
What the Giants did last weekend was truly remarkable. It's hard for us fans to take a step back and look at the big picture. People get too caught up in what the draft can do to help the team in the next year. In my honest opinion, the draft should be 30% about the following season and 70% about the future. Trades like what Getty and Joe Judge pulled off last Thursday and Friday set this team up EXTREMELY well for the future. It's hard to think that far ahead as a fan, but you must believe me that these trades are monumental for building sustainable success for the future.
Sure, the Giants could have drafted Micah Parsons to help the defense, or Rashawn Slater to help the offensive line, but they opted to take advantage of the Chicago Bears' desperation at the Quarterback position and turned it into a First Round pick in 2022. Macro-level thinking folks. The Bears come into 2021 with the 2nd toughest schedule in the league while running out Andy Dalton or a rookie Quarterback. This bodes VERY well for the Giants and adding a possible Top-15 pick in addition to their own first rounder. The possibilities become endless in terms of getting two premier talents, or trading picks to get one Blue-Chip talent.
Oh, and let's not forget that Trader Dave traded back again in Day Two. He was only able to select a pass rusher that was the consensus 2nd best Edge rusher in Azeez Ojulari, WHILE picking up another 3rd round pick next year from the Dolphins. An absolute master class in working a draft for the best value by Getty and Judge. KUDOS! KUDOS!
Did the Giants fill every hole? No. The offensive line was not addressed, but I think there were good reasons for that…
The Giants worked the draft like your favorite dancers work a stripper pole at your local establishment. Just poetry in motion. Picking up an extra 1st, 3rd and 4th round draft pick in a strong draft next year is huge. Scouts will have a full season to work with and more tape to watch in a normal season. It's all just B-e-a-utiful.
Let's delve into each pick, yea?
Round One- WR Kadarius Toney
Often talked about as the most athletically gifted and special talents in the draft, Toney provides the Giants with the versatility that Joe Judge craves and the talent that Daniel Jones needs. The kid is just scratching the surface on what he can do at Wide Receiver, being that he came into Florida University as a Quarterback. His senior year is when he was truly devoted to the WR position, and boy did he flash.
Dude runs a 4.37 forty. The first defender will almost never be the one to tackle him. He has incredible burst, is tough to bring down, and is a home-run threat every time he touches the ball. Oh, and he can contribute on Special Teams too, by returning punts and kicks. Toney is just scratching the surface of what he can do, and I am excited to see my man on reverses or Jet Sweeps in 2021 instead of Evan Engram or Shepard.
Round 2 – EDGE Azeez Ojulari
The funny part about Ojulari was, many were Mock Drafting him to the Giants with the 11th pick. To get, what most believe is the 1st or 2nd best pass rusher in the class at the 50th pick was just amazing value. Ojulari led the SEC in sacks last year and has bend that Giant fans have not seen since the Osi Umenyiora days.
He has the skill set and mind to get to the passer and create PROBLEMS. You can just tell that this dude knows how to get to the QB and knows what to do when he gets there. He can force fumbles, play the run and even drop into coverage if you ask him to. An absolute steal at 50, Ojulari might already be the Giants best pass rusher the first day he steps onto the field.
Round 3 – CB Aaron Robinson
When you talk about scheme fits, Robinson sticks out as one of the better picks in the draft. This was clearly a guy that Defensive Coordinator, Patrick Graham, wanted. When my dude PG wants a guy, I listen. The Giants traded up to take him before the Eagles, which led to this awkward moment in the Eagles War Room….
I'd be lying if I told you I knew about Robinson before the pick, but the more I read about him and the more tape I watched, the more I grew to love the pick. Robinson is a great athlete that can play inside or outside (say it with me folks…..VERSATILITY!). He loves to play press, has good instincts and has 20 passes defensed in 22 games (wowzers). Graham wants to have a great secondary, and with the addition of Adoree Jackson and Aaron Robinson, this is one of the deepest and most talented secondaries in the league that can now play all types of styles. You can never have too many corners.
Round 4 – EDGE Elerson Smith
This was one was an interesting pick. Getty went back to the EDGE well and took Smith out of Northern Iowa. Smith is a former basketball player that has a TON of upside, but will take some developing for him to reach his max output.
Smith has length for days, is an explosive athlete (like, REALLY explosive), and can get after the Quarterback (14 sacks in 2019; skipped the 2020 season).
He came to Northern Iowa as a Tight End and weighed 190 at 6'6″. He is now up to 260 LBs and has room to grow. The guy has pass-rush specialist written all over him, with the potential to grow into something much bigger and better if it all comes together. I am INTRIGUED.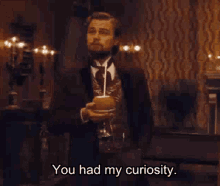 Round 6 – RB Gary Brightwell
I expected the Giants to add the RB group during the draft. Didn't think Brightwell was going to be the guy until I saw that he loved playing Special Teams. Judge loves him some special teamers. Brightwell brings some good speed and VERY good open-field vision, while being able to catch the ball. If he can clean up his fumbles, the Giants might have something here. If nothing else, it helps the depth at the RB spot.
Round 6 – CB Rodarius Williams
Greedy Williams' older brother that likes to play press coverage and was on an island for Oklahoma State all year last year. Williams doesn't panic downfield and can make plays on the ball when it's in the air or on the receiver. Needs some work, but he's tough and can play the run. He can also chip in on Special Teams. There is a theme going here.
Mr. Glass-Half-Full's Take:
That's the class folks. It's a solid class on paper and when you add the value they received in trade backs for next year, it becomes a VERY good draft overall for the team. The Giants added depth to the Wide Receiver, Edge and Cornerback positions. Three positions that were lacking depth.
Would have been nice to add a Lineman somewhere in there, but the Giants like what they have from last year (3 draft picks in the first 5 rounds) and feel confident in their ability to develop these guys. If they can keep getting better, like they did throughout the year last year, the Offensive Line will be fine.
I am looking forward to the camp battles and watching these young dudes contribute to the Giants next year and in the future. The Giants were one of the smart teams in the draft, for what feels like the first time in a long time. I give the draft an A-.
Love Y'all,
Mr. Glass-Half-Full
Go Big Blue